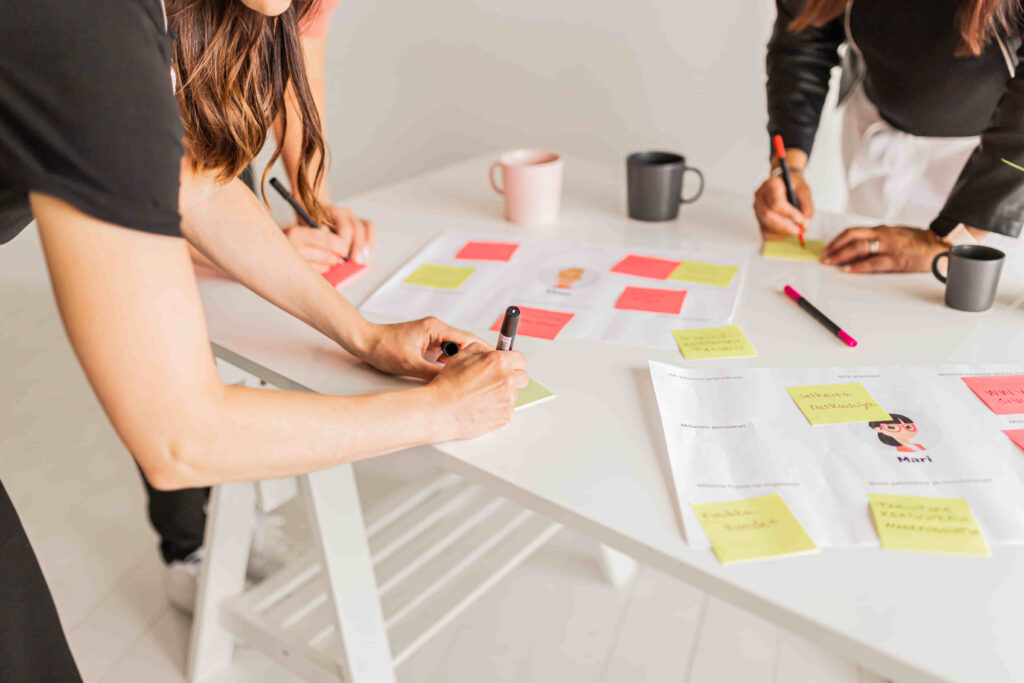 Using service design to create customer-oriented services
Service design and facilitation
Service design helps to combine business and customer insight. This enables the design of services and solutions that support business objectives and communication that appeals to the desired target groups. Service design involves internal and external stakeholders and customers in the development process.
Service design for business support
At the heart of service design is customer insight and co-creation. Service design is used to explore business challenges and opportunities in a customer and user-centric way, based on the knowledge and co-creation methods collected in the development work.
Workshops are a good and effective way to involve different actors in the company and harness internal know-how to develop and brainstorm a solution. By involving different actors from within the client company, a lot of valuable information about the needs of the end customers can be gained. Often the problem is that information is fragmented, with existing knowledge not being used to develop business and services.
Service design can be used to solve both large-scale business challenges and opportunities, as well as smaller development needs.
Examples of service design possibilities:
Websites, e-commerce and online services
Customised software
Marketing and communication strategies
Business background processes
Existing and new services and concepts
Business insight
Customer experience
Employee experience
Benefits of service design
Service design is one of the most important steps in business development, creating the basis for a sustainable and customer-centric solution that supports business objectives.
The insights gathered will help to understand the current state of the business and identify real areas for improvement and targets. Customer insight helps to enhance the customer experience, engages and attracts customers and improves marketing effectiveness.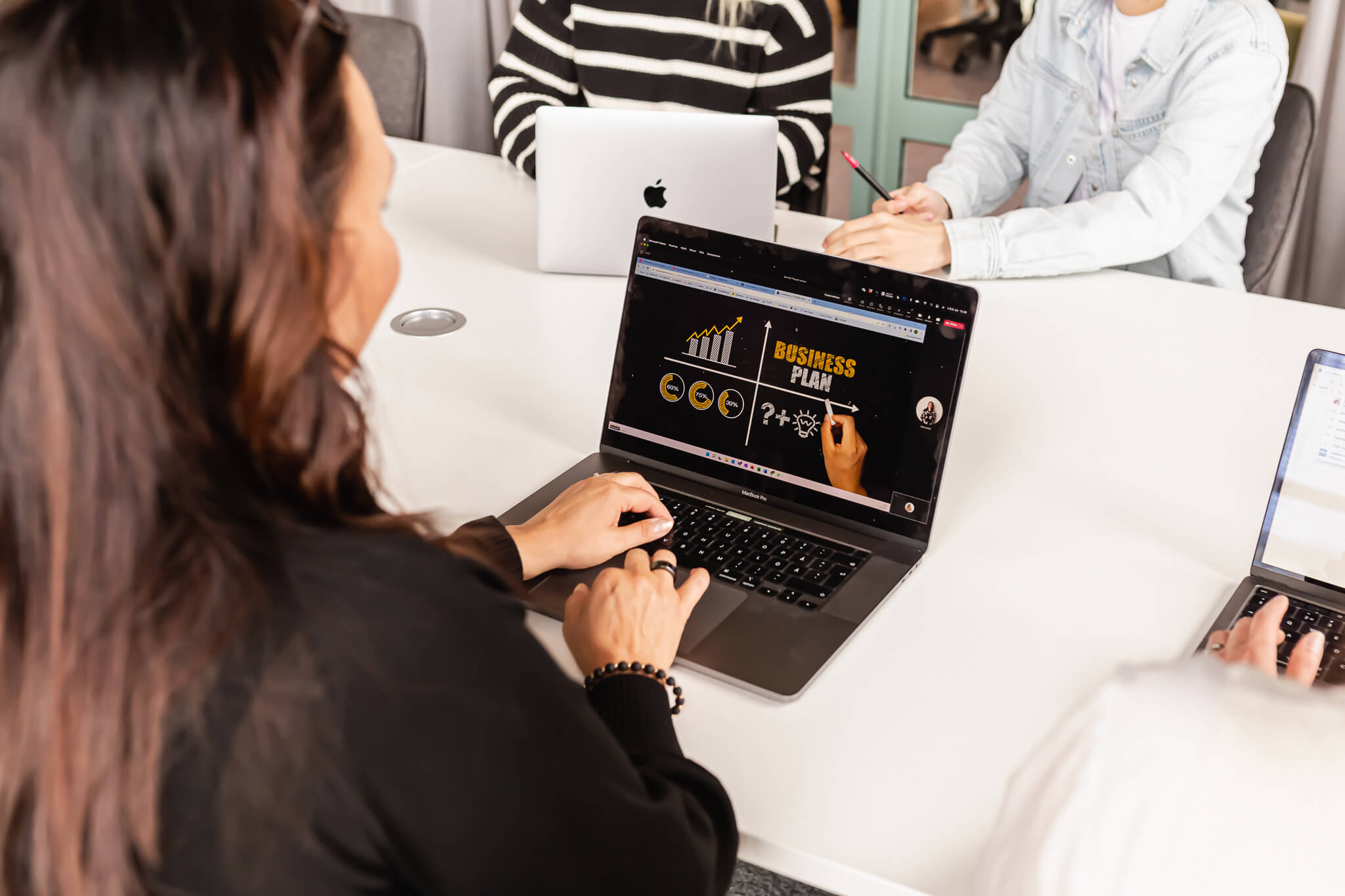 Sales growth and new customers

Customer loyalty and engagement

Better customer experience with understanding

Finding and measuring the right objectives
Employee satisfaction and efficiency
Business development opportunities
Effectiveness of marketing and communications

Making tacit knowledge visible
A wide range of methods were used to collect and analyse the background data. Riveria's staff particularly praised the workshops, which got to the heart of the matter and challenged us to seek new perspectives – while sparring all the time.
I believe that investing in an extensive initial survey and in-depth knowledge of Riveria's needs and customer personas will help us to build a website that serves us in the best possible way."

Paula Hulkkonen, Project Manager, Riveria
Your partner in business development
We help you develop your business, services and communications in a comprehensive way. Our service design groundwork supports all aspects of the business development services we offer.
At Virnex, service design is the basis for successful user experience and user interface design.