Sustainable and efficient
Marketing and communications
We have a number of marketing experts dedicated to helping your business to deliver effective and business-supporting marketing in a sustainable way. We offer marketing services either on a project basis or as a monthly service – Marketing as a Service. In practice, we act as your outsourced marketing department. We act responsibly and make sustainable marketing choices for our clients.  
Marketing as a Service
We offer a systematic growth marketing service, consisting of strategic planning involving the client and stakeholders, content marketing and digital advertising. Moreover, the service includes continuous measurement and analysis of the measures taken and linking them to business and sales needs and objectives.
Today's marketing is complex and requires a wide range of multidisciplinary expertise.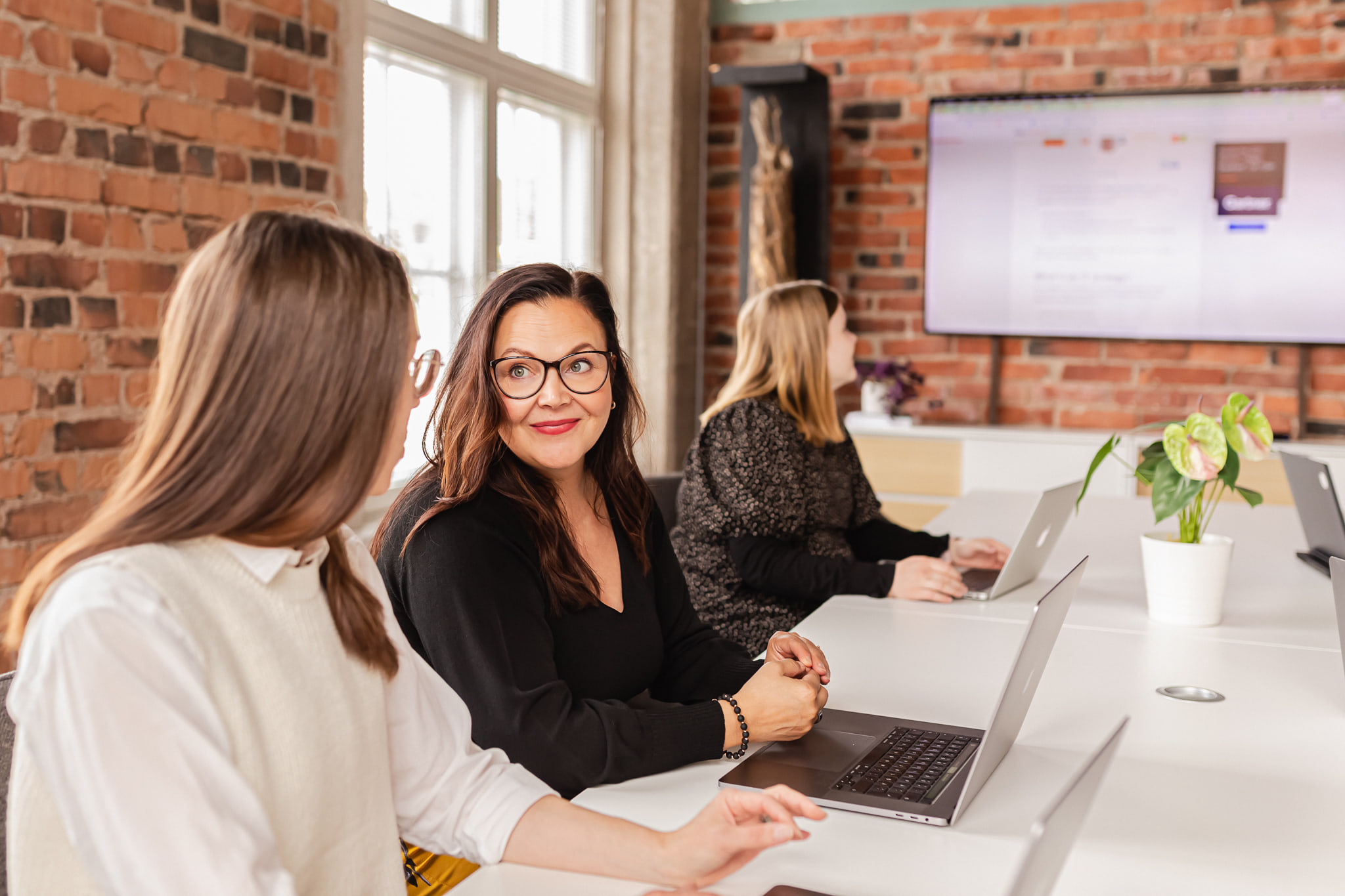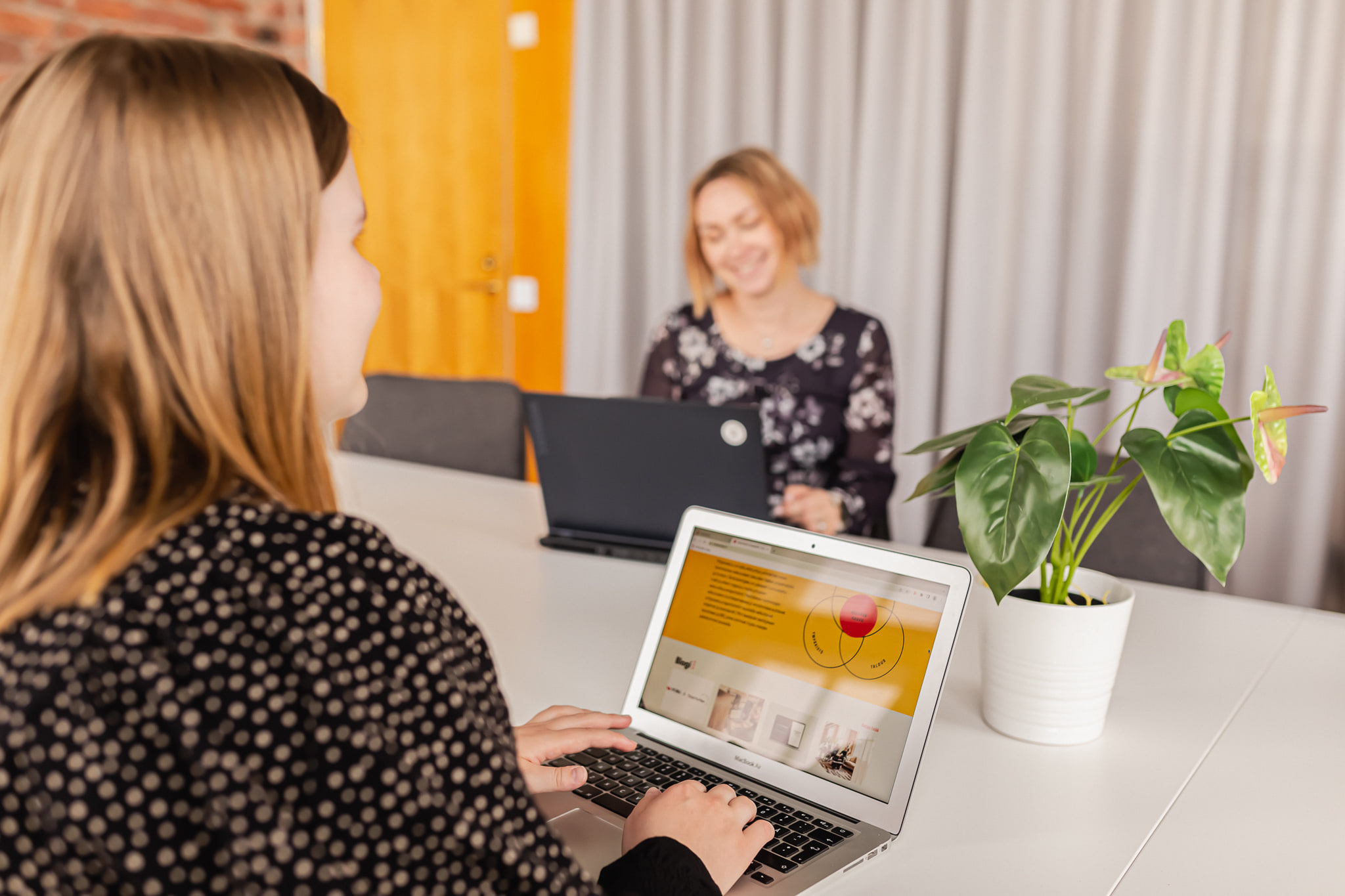 The tools used in marketing have become more technical and the methods used in the field are constantly changing. In practice, there is so much to do that few individuals can do it alone.
We provide additional support to address this problem. We have a number of people specialised in different areas who, as a team, can provide you with additional hands-on assistance, both in the planning and in the day-to-day work.
We are an agile and time-efficient partner and are highly praised for the speed of our response and the solutions we implement.
The outsourced marketing service has made our marketing more targeted and systematic, so that we can better bring our expertise to our customers and new target groups.

Heikki Erkamo, CEO, ER-Pahvityö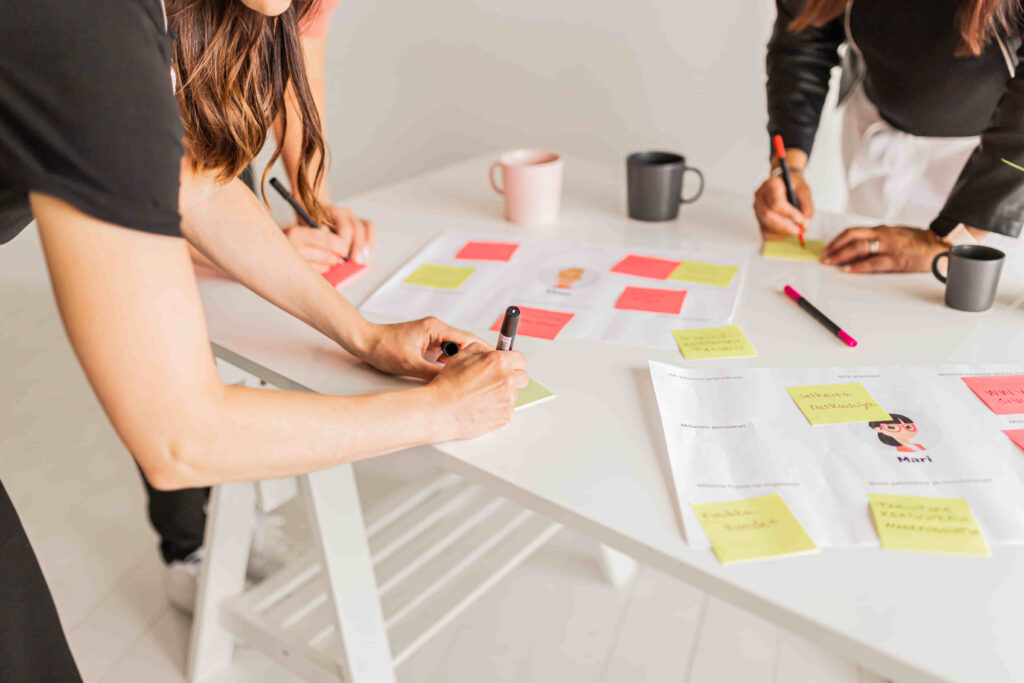 Project-based marketing services 
Sometimes your own hands just aren't enough. We also offer our marketing experts for short-term project-based tasks. Often, for example, a website redesign requires either a new visual design or engaging content.
A short-term need may also arise in the form of participation in a fair or the organisation of an event, for example. The visual design of a fair stand, conceptualisation, design and production of other materials, communication and all other time and resource consuming work can be outsourced. Our team has specific expertise in the organisation and marketing of events.
How we work
Understanding your business
We start with a deep dive into the core of your business and its strategic objectives.
Creating a marketing strategy
We analyse, summarise and strategise. We consider how to best get your marketing activities to support your business objectives and which activities will give you the best value for money.
Implementation of marketing activities
We carry out the agreed marketing activities as a monthly service or as a project. You will be served by a competent project manager and we will seek out the best skills and talent from our community of professionals. 
Measuring success
Together we agree on the metrics that will measure our success. We will provide you with a monthly report on the effectiveness of our marketing activities and analyse how we can continuously improve what we do..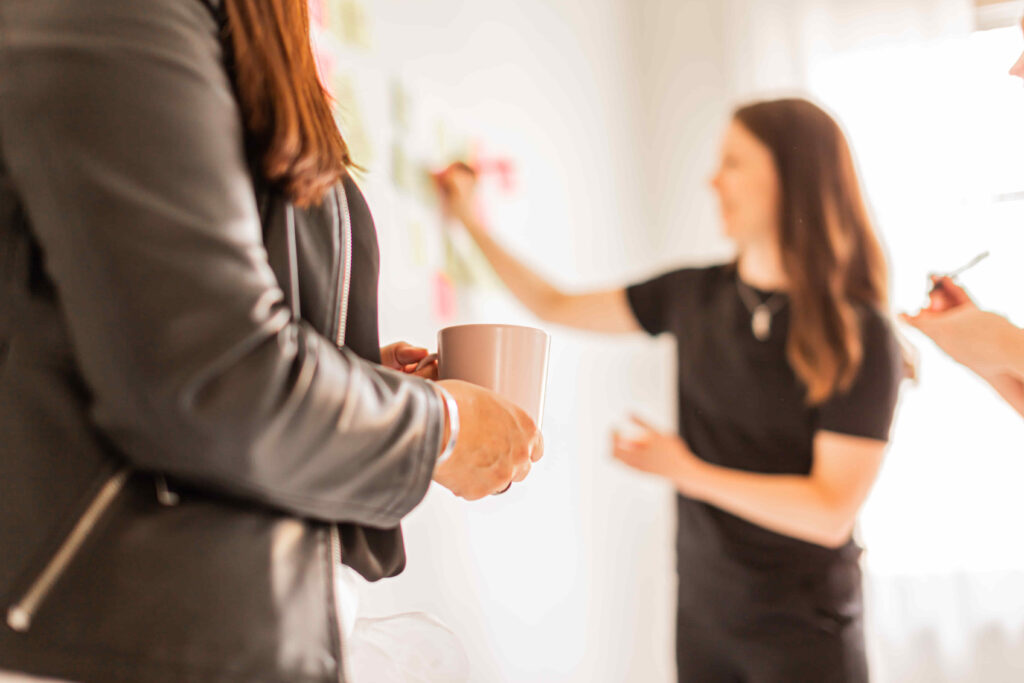 The benefits we provide
Expertise in service design methods – we have an exceptional level of design expertise in our organisation and use participatory design processes in everything we do. 
Sustainable brands – sustainability is part of our identity. We are able to use our sustainable brand design expertise and the principles of sustainability and accessibility in everything we do.
Broad industry experience – we have extensive industry expertise in sectors such as manufacturing, b2b professional services, ICT, hospitality, travel, events and real estate. 
Digital skills – today's brands are designed for the digital world.