Marketing and communications strategy services
Marketing strategies
Meaningful marketing is sustainable, supports the business objectives of the company and is built to support the company's strategy. The creation of a marketing and communications strategy and brand serves as the foundation for effective marketing that appeals to the target audience.
Stages of strategic planning
Strategic planning for marketing and communication is an essential process through which a company or organisation defines its objectives and the direction of its marketing and communication activities. Before we begin to deliver marketing as a service to our customers, we first create a thorough marketing plan that includes the following key elements. We also offer a planning service, for example when updating a website.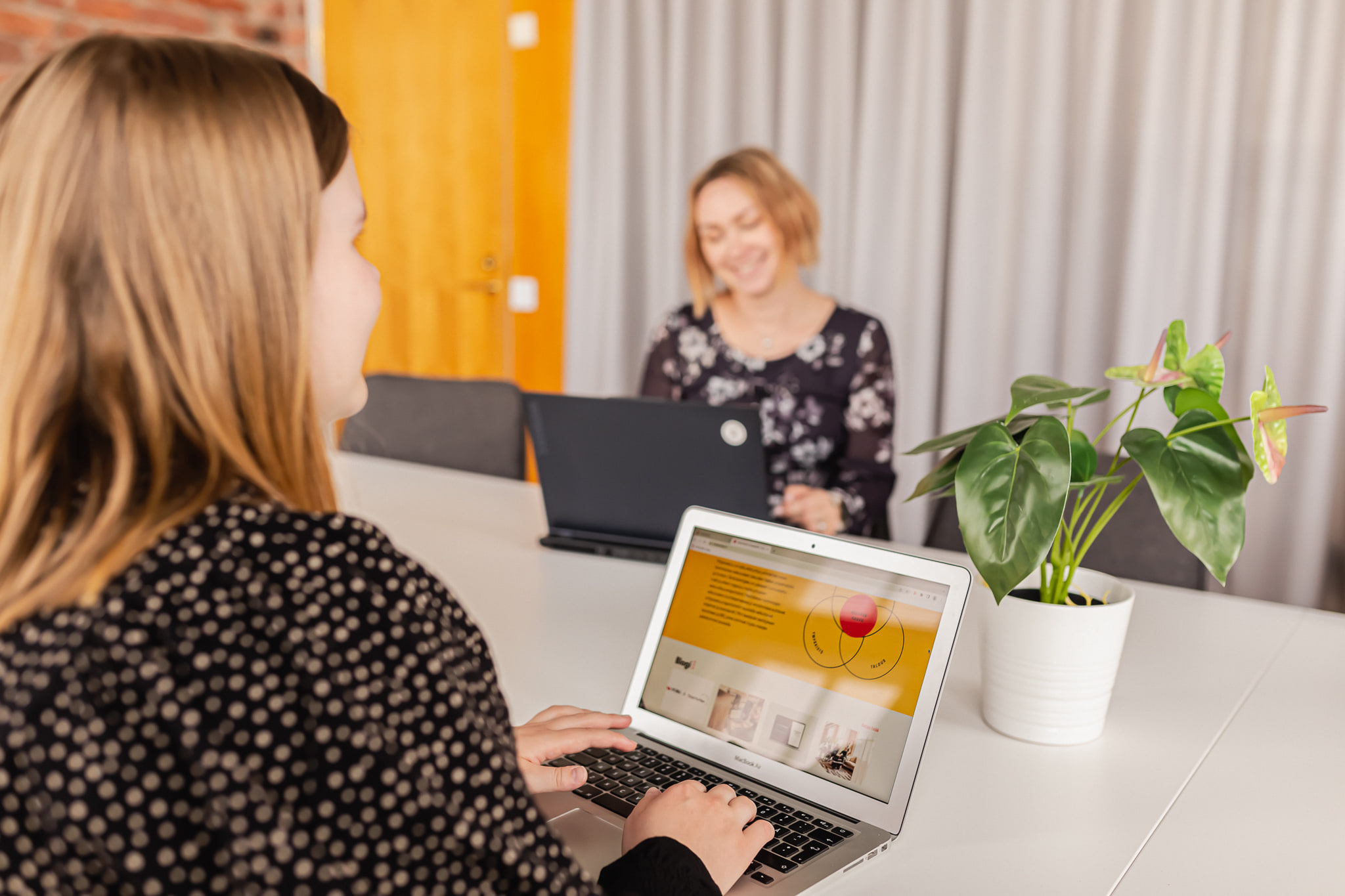 Setting objectives: the first step in strategic planning is to set clear and measurable objectives. These may include increasing sales, acquiring new customers or increasing brand awareness.
Defining the target audience: it is important to understand who the most important target audiences are for your company or organisation. Knowing your target audience helps you to tailor your marketing communications to their needs and interests.
Defining the brand and message: strategic planning involves defining the brand values and message. The brand must reflect the company's personality and promises to customers, while the message must be consistent and clear across all channels.
Choice of channels: strategic planning decides which communication channels will be used to reach the target audience. These can include digital channels such as websites, social media and email marketing, as well as traditional channels such as print advertising and events.
Scheduling and budgeting: the plan also sets out a timetable for implementation and a budget for marketing and communication activities. This will help to ensure that resources are allocated correctly and objectives are achieved efficiently.
Outsourcing marketing has been surprisingly easy. A thorough marketing plan has made our marketing consistent and professional.

The partnership has also made our daily lives easier, as their experts regularly keep an eye on our progress.

Tiia Bister, CEO, Alfaroc Logistics