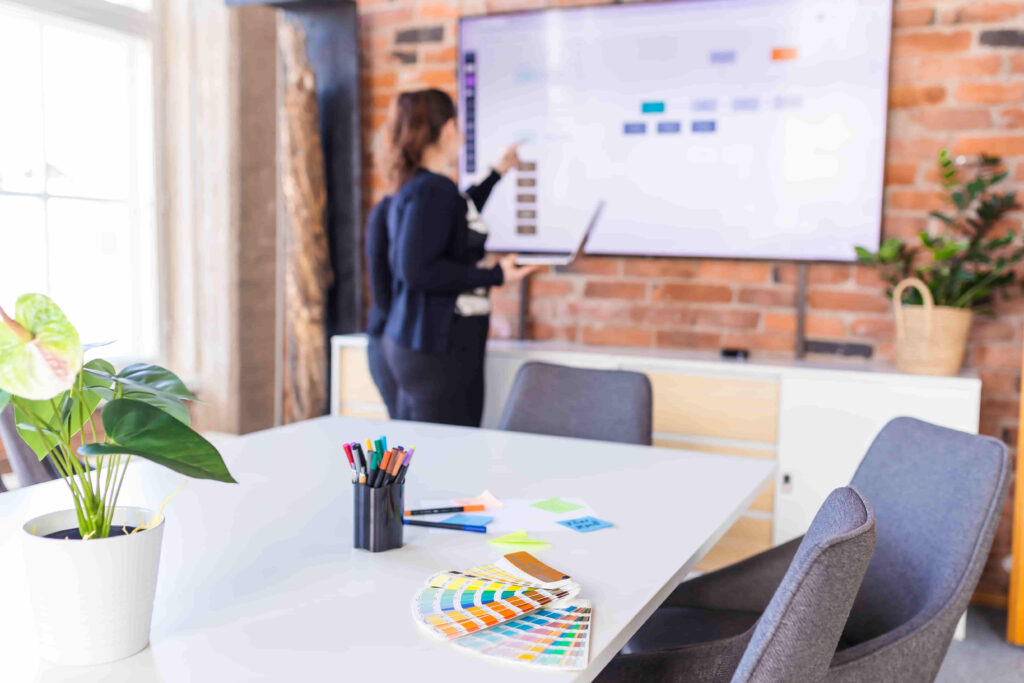 Taking the web customer experience to the next level
UX/UI and contents
A modern, well-performing web service is a combination of defining your target audience and understanding their needs in support of your organisation's strategy and business objectives. It also requires a good content strategy with content and images that appeal to the target audience, careful user interface design and professional technical implementation.
The design phase of the website content should take into account its search engine searchability and create the desired conversion points for continuous measurement and development. At Virnex, we provide a service to do all this.
UX/UI design for web services
UX/UI, or user interface and user experience design, is an important part of the development of digital services.
UX (user experience) focuses on how the user interacts with the online service and how the service's user paths support the user to achieve their goal. UX design aims to make the service easy to use, intuitive and pleasant to use.
UI refers to how a website or application is visually designed and how the user interacts with it. UI design brings the design from the UX phase to life and creates the visual elements that support the user experience.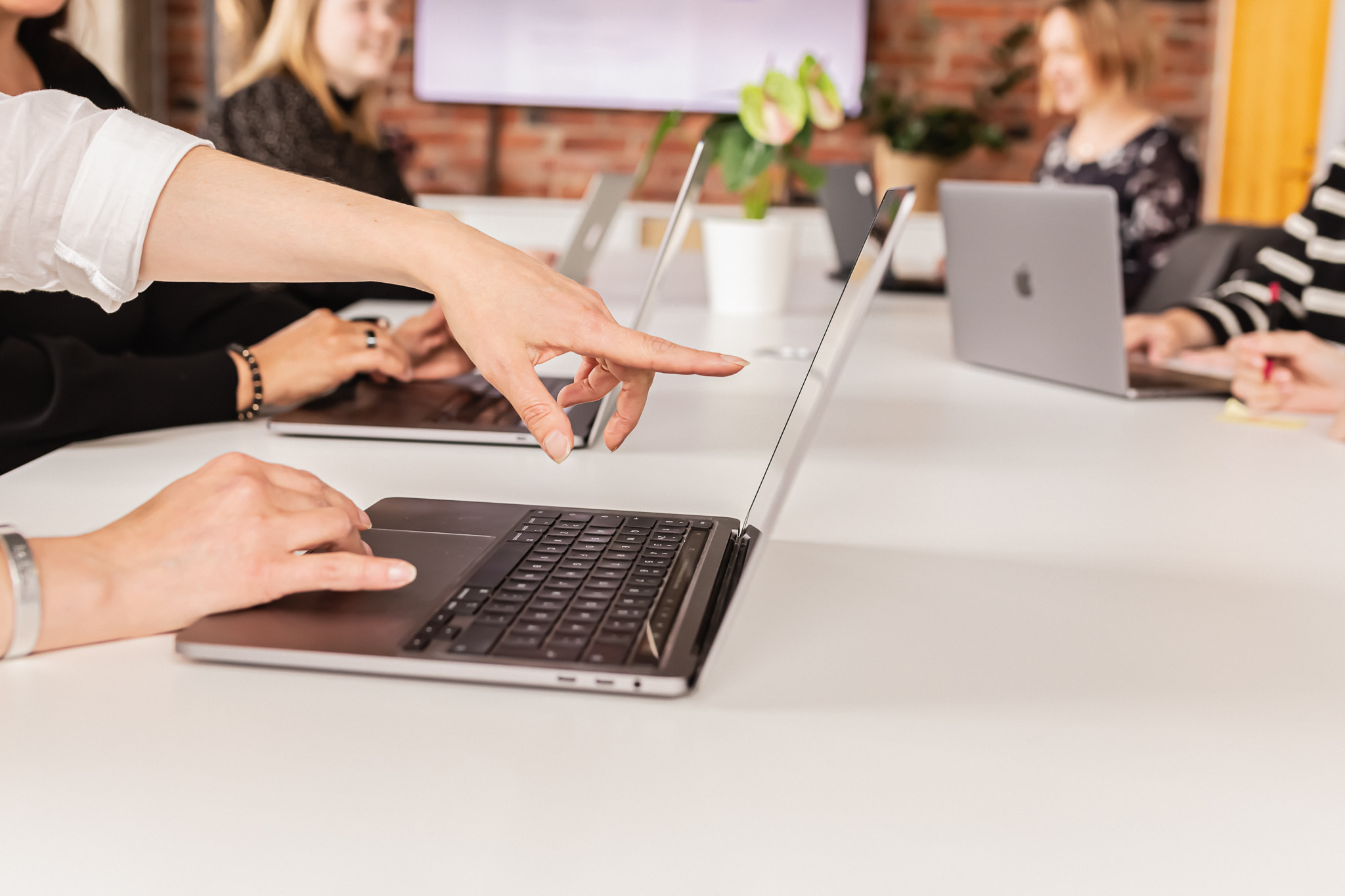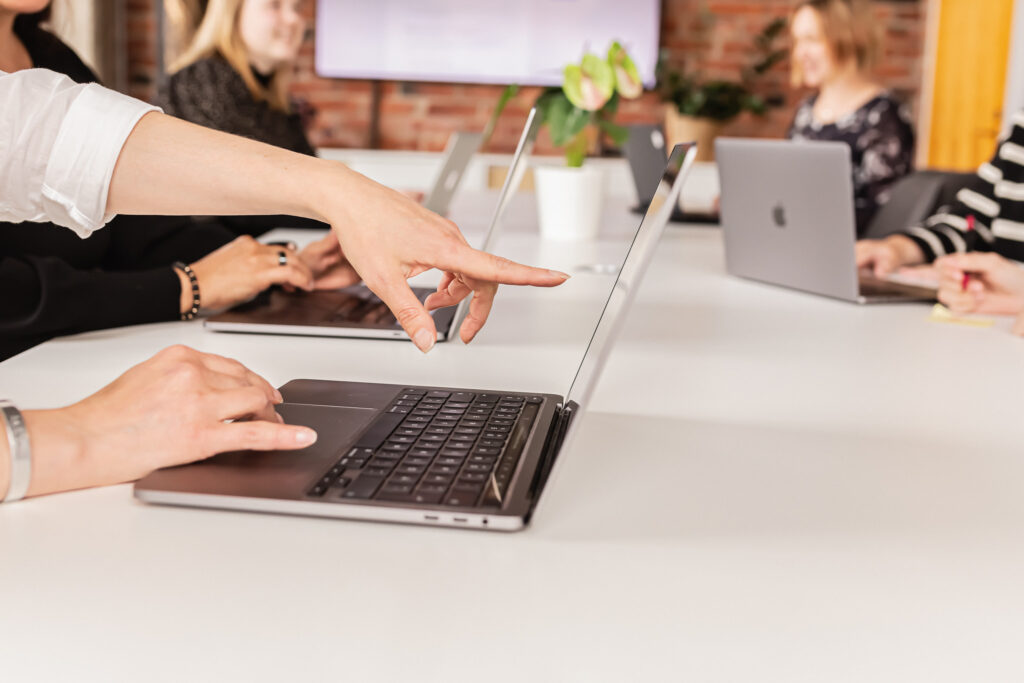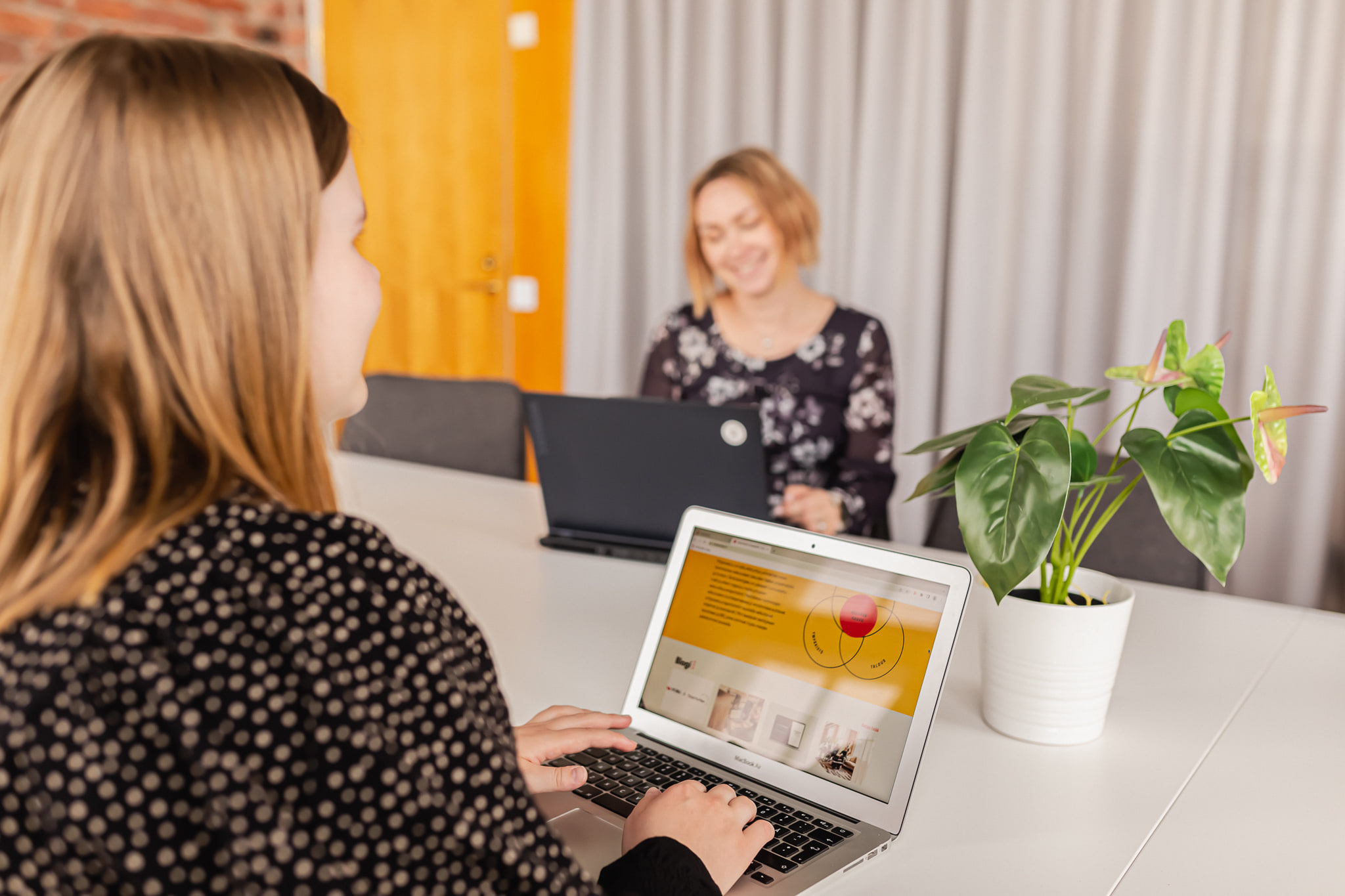 UX/UI design aims to make online services attractive, easy to use and effective. A well-designed UI can increase user engagement, improve conversion and reduce immediate abandonment. It is an essential part of successful web development to provide users with a positive and memorable experience.
The user paths defined during the UX design process help to make the online service supportive and measurable. The content supports the designed user paths and also serves as a basis for the conversion strategy.

Conversions and analytics

Service design as a basis for user experience design

User experience as part of the brand
Accessibility
Content production for web services
The content of web services is made up of many different elements that together provide value and information to users. The design phase of an online service often involves the future users of the service, and it would be useful to involve the content providers at this stage. When redesigning a website, content, photos, graphics and videos are needed to appeal to the target audience. If your organisation does not have experts in this field, we have the skills to cover all the areas required. If necessary, we can produce your entire website as a service.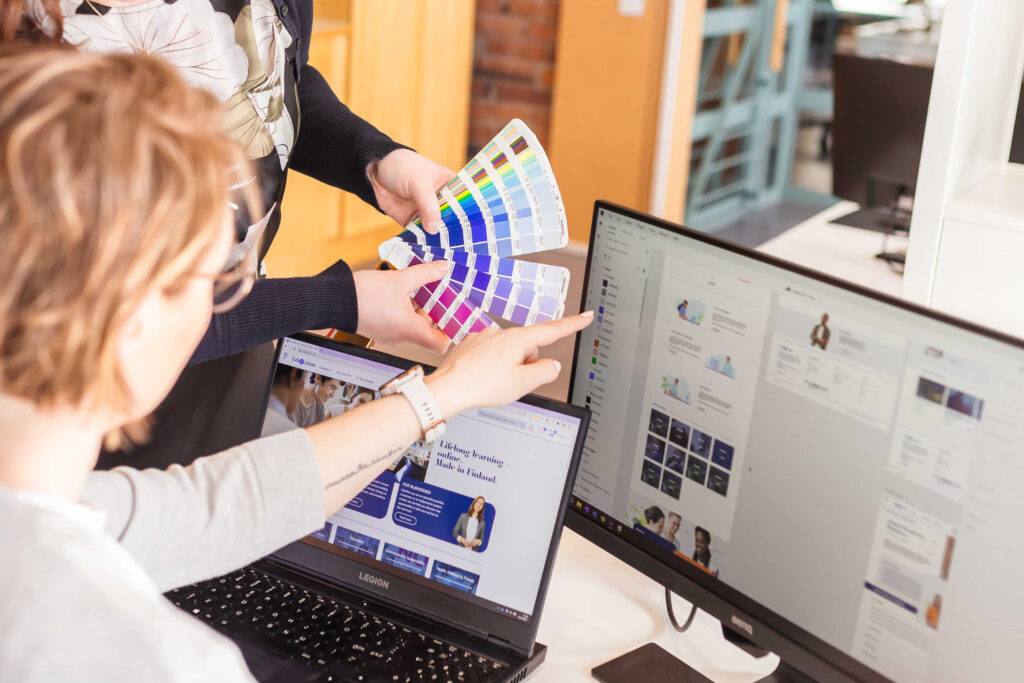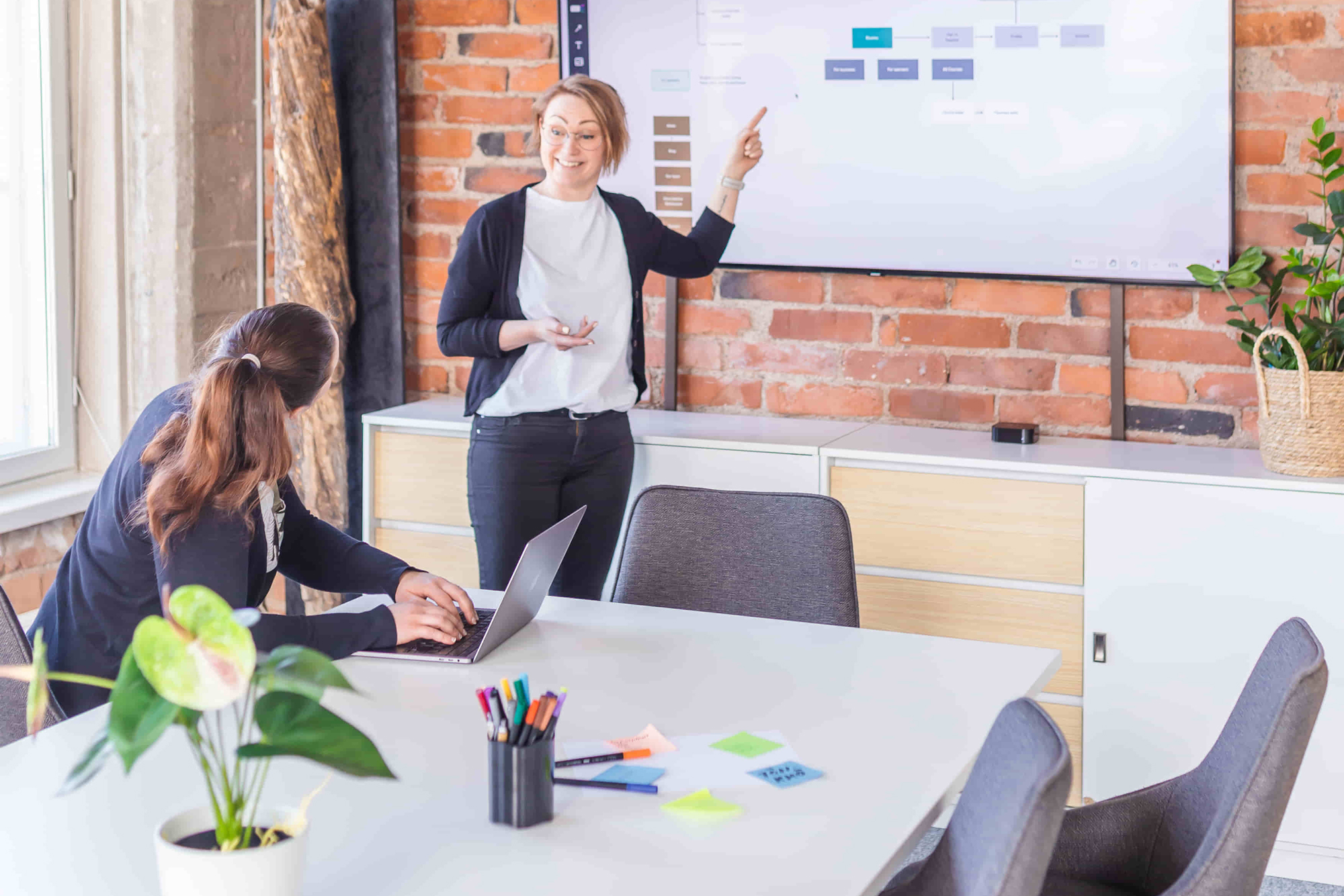 Conversion strategy and conversion points
When designing the user interface, it is important to consider the ultimate goal of the web service and what you want to achieve with it. A website conversion strategy is a plan or set of actions aimed at converting website visitors to desired activities or objectives, such as purchases, orders, contacts or newsletter subscriptions. A conversion strategy aims to improve the conversion of website visitors from potential customers to actual customers or leads (i.e. potential sales contacts).
To get the best out of a website, the conversion strategy should be designed in conjunction with the user interface customer journeys.
During the process, clear, effective and attractive CTAs (Call-to-Action) are created for the website. These may include buttons, links or forms that direct visitors to the desired actions. In addition to CTA design, good content is a key part of the conversion strategy. It can include informative articles, product information, customer reviews and other forms of content that help convince visitors to take action.
We offer you a comprehensive design process that takes into account all stages of your website, from conversions to content, as well as ongoing measurement and development services to help you get the most out of your website and marketing.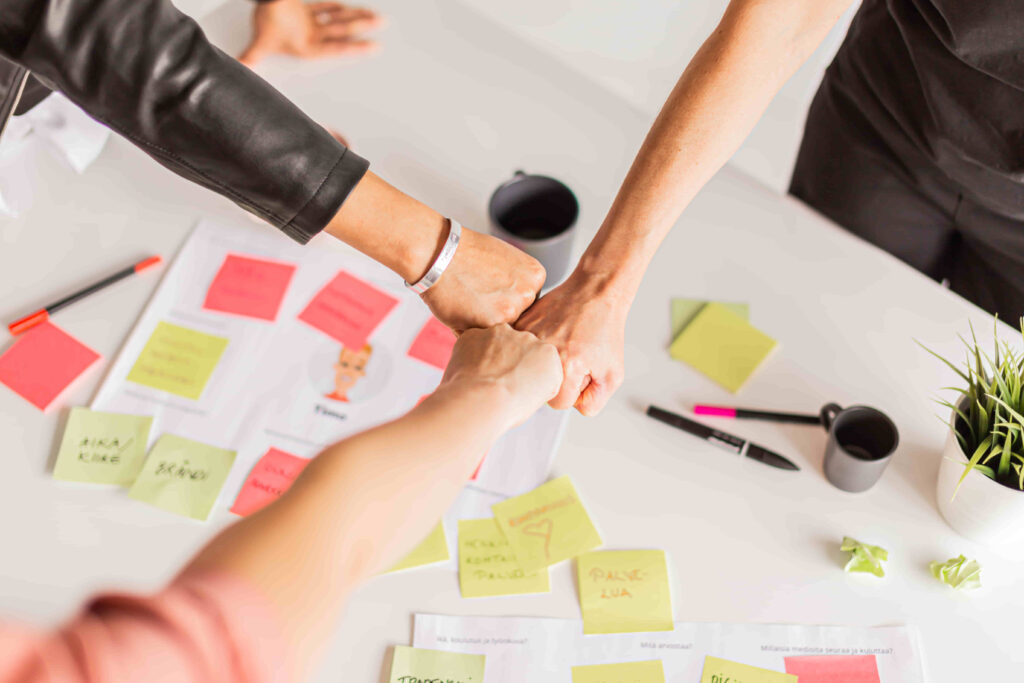 Your partner for business development
We help you develop your business, services and communications in a comprehensive way. UX/UI design focuses on designing online services that are customer-centric. We also offer holistic service design and facilitation services to help you develop your business in a comprehensive way.