We are looking for guides to the digital world
Work with us
​
We are Virnex – a team of business digitalisation experts.
We consult, lead, provide tools and build solutions to help your business become more predictable, efficient, accountable and profitable. Our most valuable technology is people. We are now looking for expert guides to the digital world.
Us at Virnex
We guide our clients' businesses safely into the digital environment.
We are responsible for ensuring that the transition to a new operating model is agile and does not disrupt the business.
We help our clients find, build or adapt the systems and tools that best serve their current business.
We enable our clients' business decisions to be based on the right, relevant data and understanding of that data.
We provide the best experts and technologies to support our clients.
We want to be part of building a better, smarter and more sustainable world.

At Virnex, we help companies in all situations and needs, when management needs more information, support or understanding to develop their business in a smart and cost-effective way.
Do you want to be a guide to the digital world?
We are always looking for new experts to join us on our journey towards a more digital world. Whether you're just starting out or a seasoned professional, there's a need for a wide range of digital tour guides in our organisation. The most important thing is that you are passionate about our goals and want to be part of achieving them.
We're always a pleasure to work for. I can also work remotely if I need to, which makes it flexible. The Virnex Welcome to Work package and mentoring helped me get started in my job.
Diverse opportunities
We offer a wide range of opportunities to work in our office in either Lahti or Espoo. We also often work as a hybrid, remotely or directly at our clients' premises. We have
Regular all staff meetings in Teams
Mentoring – no one is left alone at work
Opportunities for professional development
Good break rooms for socialising and snacks on the house
Recreation days to brainstorm together
… and of course a joint pizza Friday!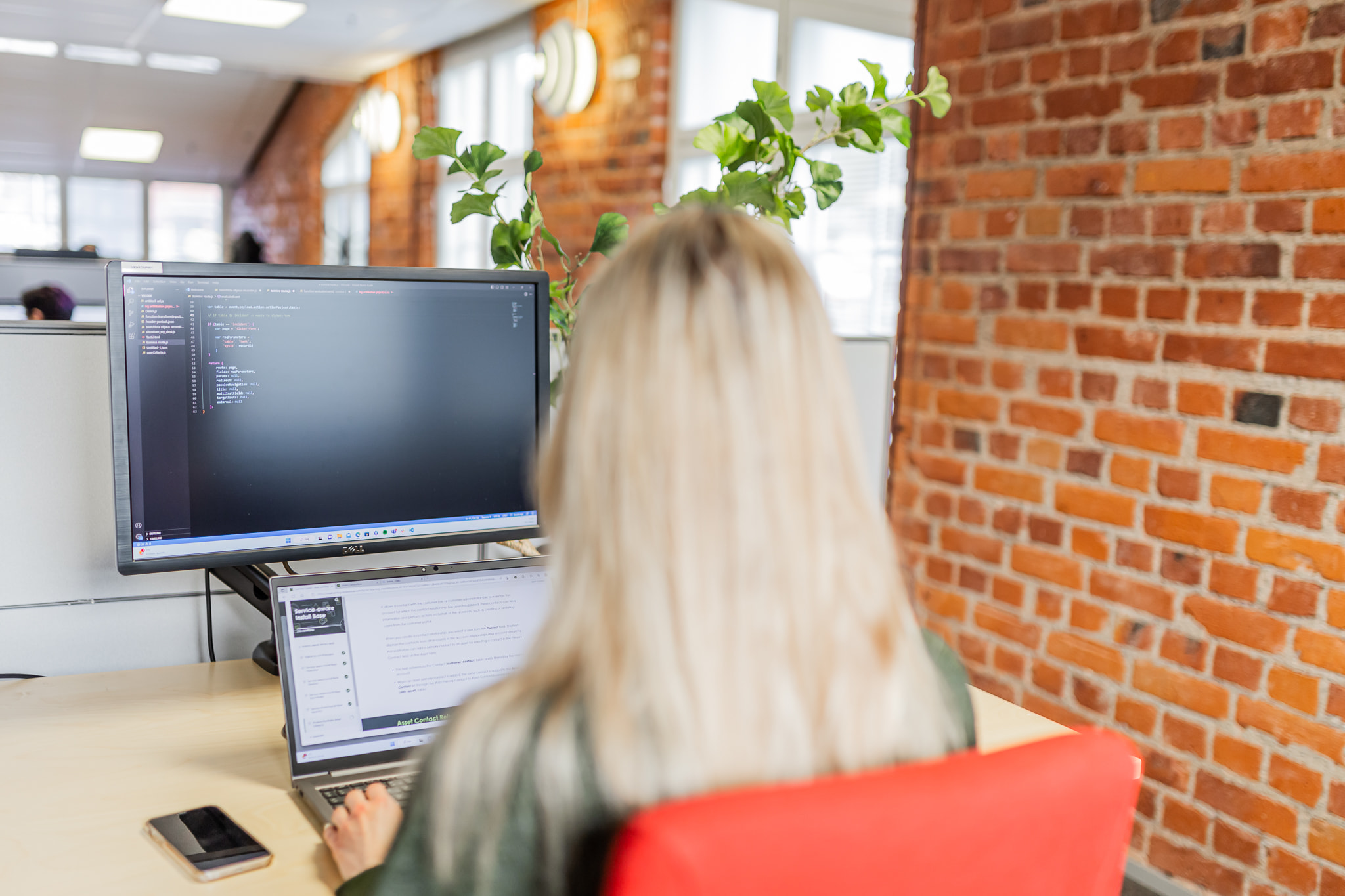 Job vacancies
Send us an open application
"*" indicates required fields
Virnex – because people are a company's most important technology
Our experts act as guides in the new digital world and make it understandable. 
Read more about us