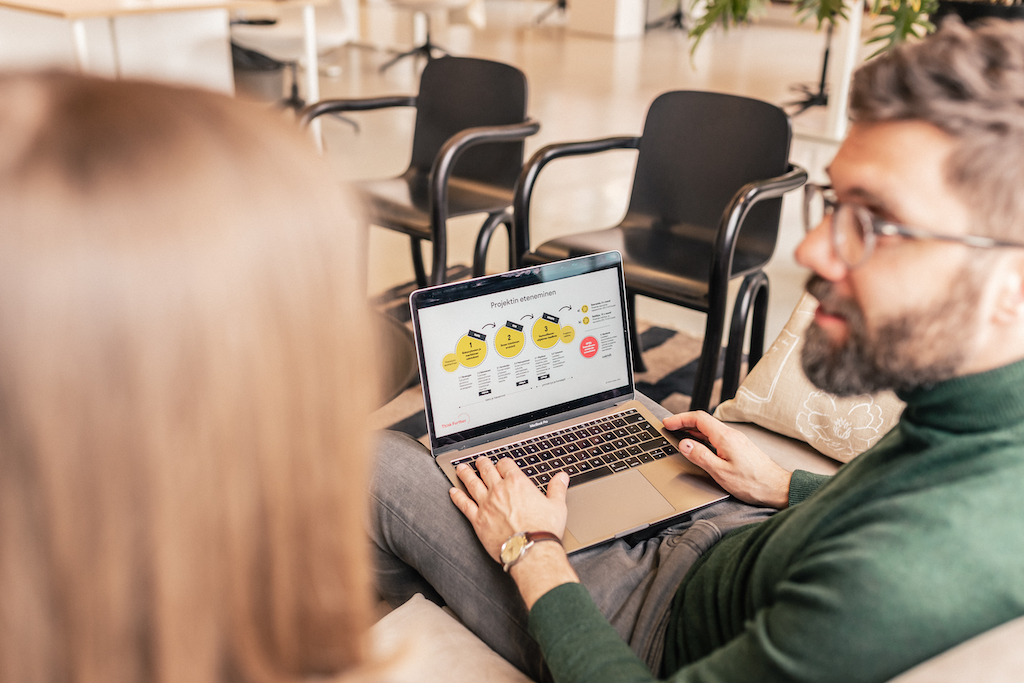 From idea to concept
Productisation and commercialisation
The market expects companies to provide products and services that address the challenges of sustainable development and promote the green transition. By offering customers the opportunity to make sustainable choices and contribute to the green transition through their own purchasing choices, businesses will best serve both their customers and the common good. Therefore, sustainability is increasingly also part of customer-centric thinking.
Benefits for business
Meeting customer expectations
By consuming responsible products and services, customers also become more responsible. Therefore, customers expect responsibly produced products and appreciate the fact that they can feel they are making good choices.

Growing demand for sustainable products
Companies' products and services play a crucial role in slowing down climate change, for example. Demand for products that support the green transition is growing all the time.

Stakeholders demand responsibility
More and more companies have defined their own sustainability goals and expect their partners to do the same. Products that have been designed with their ability to meet sustainability requirements in mind have a strong position in supply chains.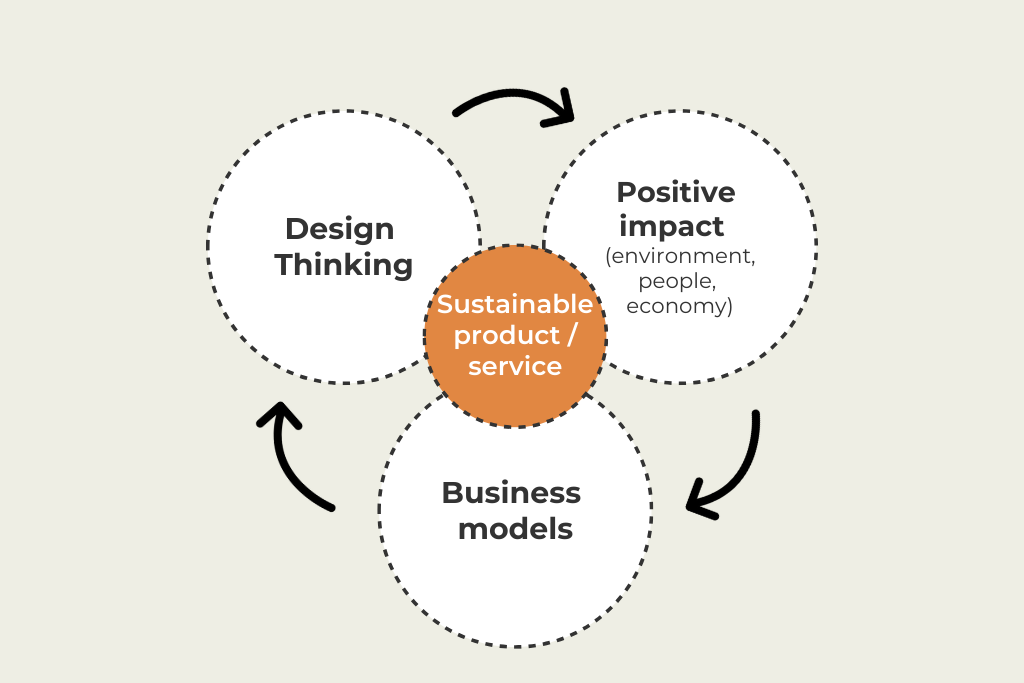 Sustainable product design
Product design is based on the Design Thinking model, where the value created by the business is at the heart of the design. This is combined with the impact of the business/product/service on the environment, people and the economy. This provides an understanding of the product that is most valuable to the customer, but also the most durable in terms of sustainability.
Product design starts with the customer's needs
Designing a successful product or service starts with the customer's needs and problem. A product that meets (or exceeds) customer expectations and solves a problem is well designed. When this is combined with a consideration of the product's impact on the environment, people and the economy, a product can be created that creates maximum positive value for the whole value chain and society.